Tuesday has been a day of healing for the party. For well over a year, Hillary Clinton went toe-to-toe with Obama. Cacooned in my beautiful enclave, I remember being shocked when I heard that Hillary had won the Democratic Primary in CA…Really, I could not name a single person I knew who voted for her. (Well, a friend I work right next to definitely made me more sympathetic to Aunt Hillary.)
Anyway…in all honesty, I just did not know any Clintonistas, and have been completely taken aback with how many of them there are. It was easy to get all hyped up during the primary whenever Clinton hurled an attack at my man Obama…but the human face of the DNC's other half has inspired a great deal of sympathy in me.
And tonight, Clinton did an excellent job of delivering the speech she needed to deliver to complete her efforts toward unifying the party. I watched it from the lobby.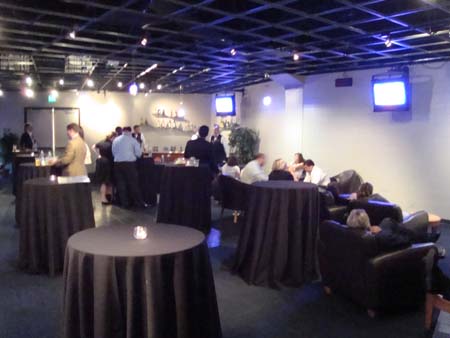 c'est la vie
Nevertheless, I got to see some tremendous headliners. And the coolest of them all, TC Sorrenson, Kennedy's brain man, delivered an absolutely brilliant speech. (On top of it all, he gave a shout out to the Peace Corps.)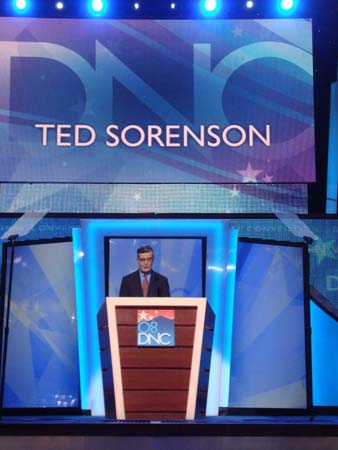 The shmooze factor remained off-the-charts high, climaxing with Poppa Bear:
I was even put in headlock by a model turned pro-wrestler: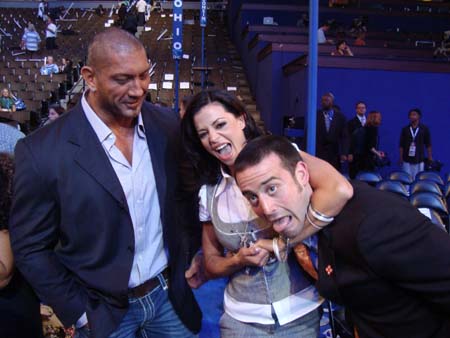 …who by the way, had just been interviewed by Katie Couric: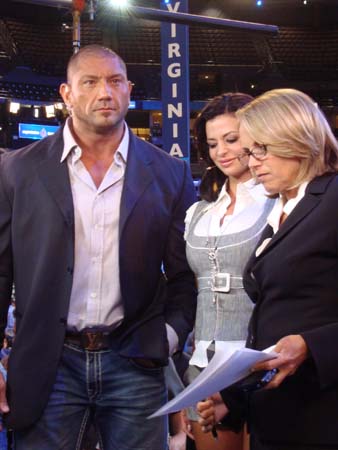 As always, the city was beautiful: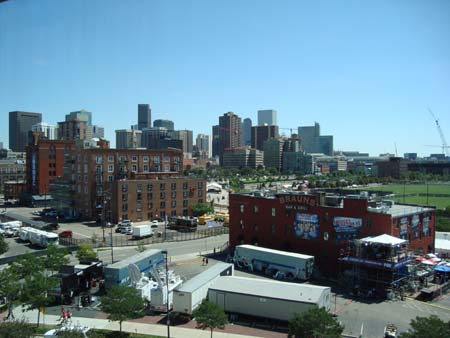 …the media was out in force:

…and the party began to heal: